Description
Give your users a unified Email Signature
Centrally controlled Outlook Email Signatures
With DynamicSignature you can control the email signature layout and govern which informations is included in the employees email signature. Make different outlook email signatures for divisions in your organization and create email signatures for new and reply emails.
All the needed user information to create your email signatures and deploy them is already at your disposal in Active Directory. You maintain your users email signature information right where it is most logical. In AD. Hence the burden of administration is near non-existing.
An elegant solution to a big problem.
Read more about our email signature management solution – DynamicSignature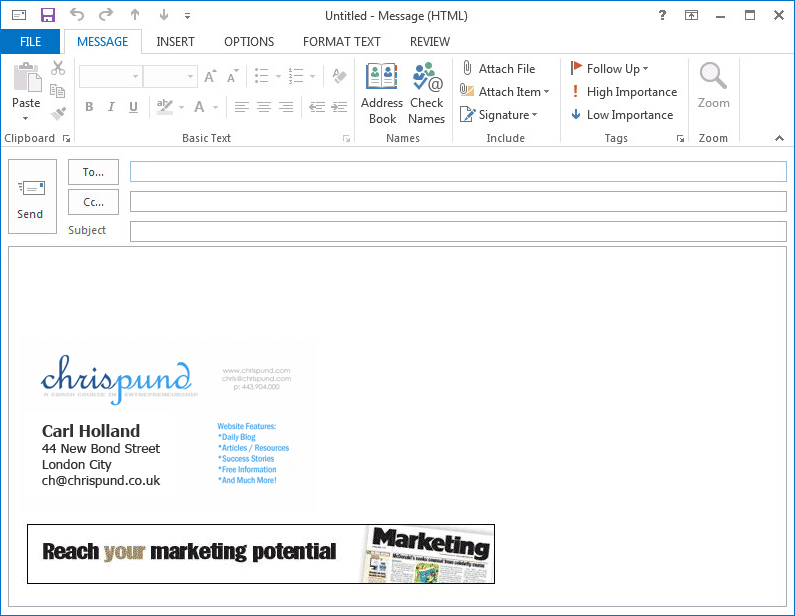 Cloud Support
With DynamicSignature Batching Services (aka DSBS) signatures can be pushed onto Office 365 or On-Premises Exchange. DSBS is a background server service, that is set up to generate and transmit signatures on behalf of users. It monitors user groups and OU's for membership and applies signature templates to them on an hourly or daily basis.
Use your emails for campaigns
You can use your outgoing email to get the message out.
With DynamicSignature you can append your current offers to all the company outgoing emails with ease. And you can change the campaigns on a daily basis.
All you need to do is edit the campaign centrally on a server. DynamicSignature will include the campaign on all email signatures the next time your users log on to the network.
No extra cost for the campaign option.
Outlook Email Signature Examples
Below you can find a few examples of email signature designs that are possible with DynamicSignature.