Description
Network administrators and technical professionals everywhere depend on these core strengths of SecureCRT for Windows:
Quality emulation
Standards-based security
Powerful session management
High-productivity interface
Time-saving automation tools
SecureCRT®
9.0 Beta Now Available

SecureCRT client for Windows, Mac, and Linux provides rock-solid terminal emulation for computing professionals, raising productivity with advanced session management and a host of ways to save time and streamline repetitive tasks. SecureCRT provides secure remote access, file transfer, and data tunneling for everyone in your organization.
Whether you are replacing Telnet or Terminal, or need a more capable secure remote access tool, SecureCRT is an application you can live in all day long. With the solid security of SSH, extensive session management, and advanced scripting, SecureCRT will help raise your productivity to the nth degree.
Keyword Highlighting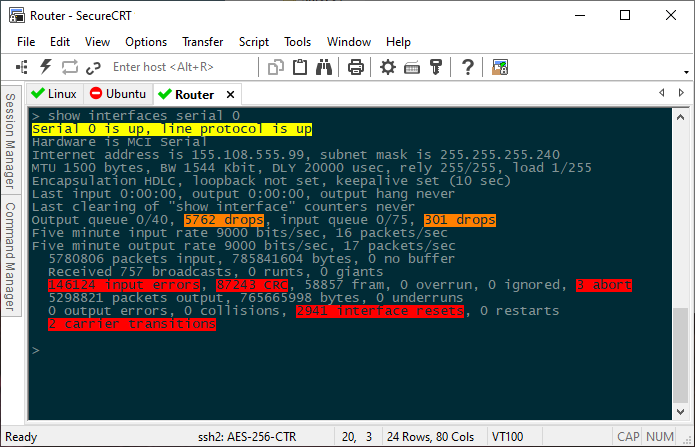 Highlight individual words, phrases, or substrings in the session window to identify errors in log files or streaming output and to highlight prompts. Regular expressions are also supported, making it easier to highlight strings like IP addresses. Keyword display attributes (bold, reverse video, and color) can be combined.