Description
How EdrawMax Helps You
Visualization
Simplify Your Visual Workflow
Plan, visualize, and present better results — all in EdrawMax. Get started easily with the Microsoft-like interface, drag and drop feature, and professional template resources. With 280 types of diagram solutions, you and your team can use EdrawMax for every stage of your workflow.
Innovation
Scale Diagrams with Confidence
Everyone, in every industry, enjoys the right to make their ideas visualized and stand out by using EdrawMax. With more than 1500 built-in templates and over 26,000 symbols, the inspiration for diagram creation is unstoppable! Plus, join the template community and get inspired with innovative Edrawers.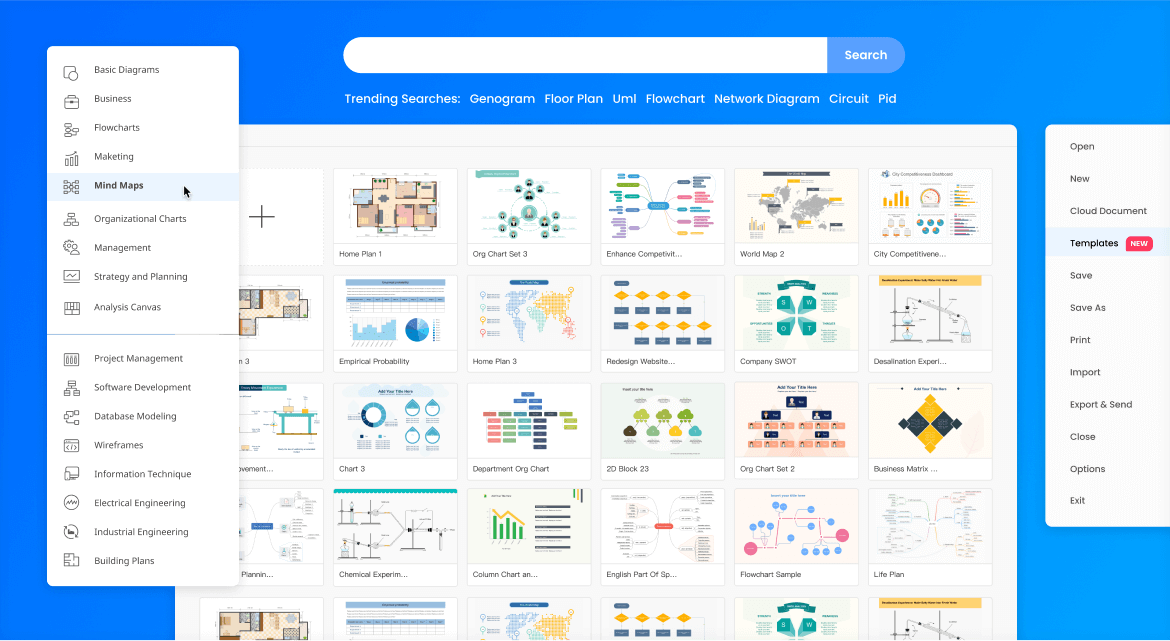 Collaboration
Share Your Visuals Anywhere
Your teamwork deserves to be shared! EdrawMax keeps everyone on the same page at all times and in all places. Share your work and collaborate with your team in any file format, on any shareable channel you want, and anywhere. EdrwaMax is what makes a project to be connected and stand out.
Enterprise-scale Security
Safeguard Your Privacy
Security is EdrawMax's middle name, your data is private, safe and secure here. With enterprise-scale security, all information and file transfers are safeguarded with the highest level of SSL encryption, no one can access your data without permission. EdrawMax puts data security and customer privacy as top priority.